11ENGL
This course requires
2
options.
Year 11 English - Literacy unlocked
Course Description
This full year course is designed for students who will benefit from a closely scaffolded approach to their senior English studies. Students will work towards a portfolio of writing, reading, and speaking activities in order to satisfy their functional literacy requirements.
Learning Opportunities
In this course you will need to:
| | |
| --- | --- |
| Develop these skills: | Explore this content: |
| Express ideas in writing for a variety of purposes and audiences. | Storytelling in film, poetry, short stories and a novel. |
| Read written texts for meaning, as well as for fun. | Spelling, punctuation and paragraphing. |
| Locate information to answer a question. | Write poetry and/or lyrics. |
| Actively participate in small group interviews and discussions. | Fill in forms and write a CV. |
| | Research a self-selected topic. |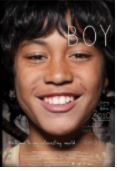 Resources Required
1B8 or similar exercise book, pen or pencil, highlighter
Credit Information
Total Credits Available: 17 credits.
Internally Assessed Credits: 17 credits.

Assessment
Description
Level
Internal or
External
Credits
L1 Literacy Credits
UE Literacy Credits
Numeracy Credits
Produce a CV (curriculum vitae)

Level: 1
Internal or External: Internal
Credits: 2
Level 1 Literacy Credits: 0
University Entrance Literacy Credits: 0
Numeracy Credits: 0
Fill in a form

Level: 1
Internal or External: Internal
Credits: 2
Level 1 Literacy Credits: 0
University Entrance Literacy Credits: 0
Numeracy Credits: 0
Write to communicate ideas for a purpose and audience

Level: 1
Internal or External: Internal
Credits: 4
Level 1 Literacy Credits: Y
University Entrance Literacy Credits: 0
Numeracy Credits: 0
Read texts with understanding

Level: 1
Internal or External: Internal
Credits: 3
Level 1 Literacy Credits: Y
University Entrance Literacy Credits: 0
Numeracy Credits: 0
Actively participate in spoken interactions

Level: 1
Internal or External: Internal
Credits: 3
Level 1 Literacy Credits: Y
University Entrance Literacy Credits: 0
Numeracy Credits: 0
Level: 1
Internal or External: Internal
Credits: 3
Level 1 Literacy Credits: Y
University Entrance Literacy Credits: 0
Numeracy Credits: 0
Credit Summary
Total Credits: 17
Total Level 1 Literacy Credits: 13
Total University Entrance Literacy Credits: 0
Total Numeracy Credits: 0